The majority of teenagers across the nation report inadequate sleep with early school start times playing a primary role.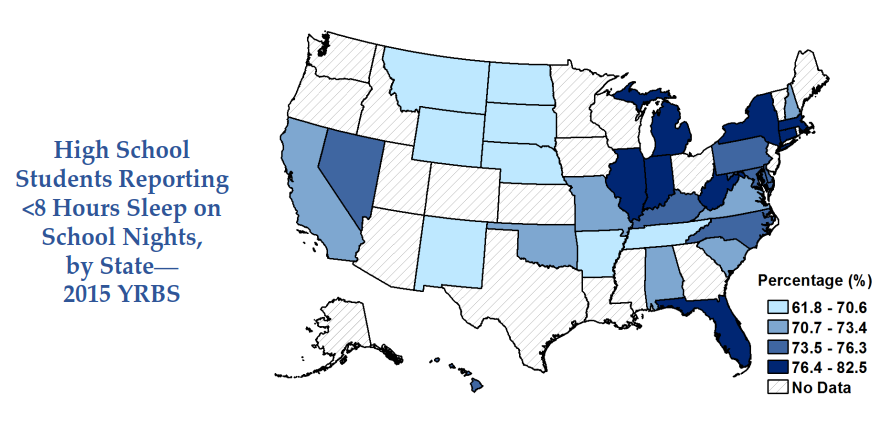 Published ahead of print with permission of the author Anne Wheaton, epidemiologist in the CDC's Division of Population Health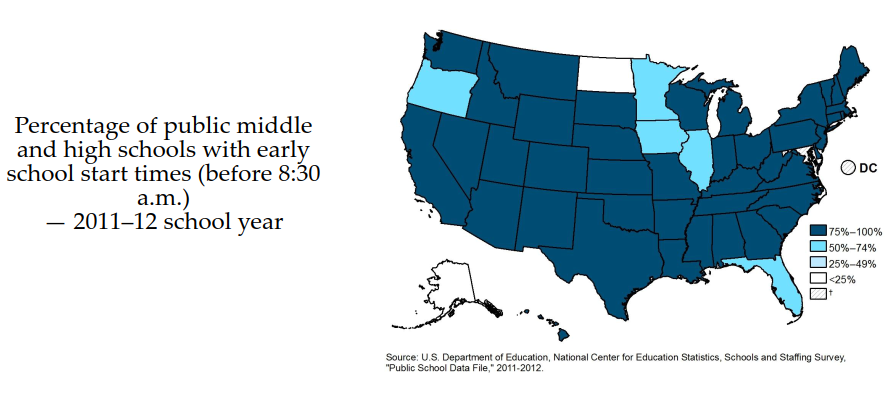 A Wheaton , G Ferro & J Croft (2015) School start times for middle school and high school students – United States, 2011–12 school year. Morb Mortal Wkly Rep 64, 809–813.
Minnesota teenagers are no exception with the majority reporting inadequate sleep on school nights according to the Minnesota Student Survey with less than a quarter of 11th grade students obtaining the sleep they need.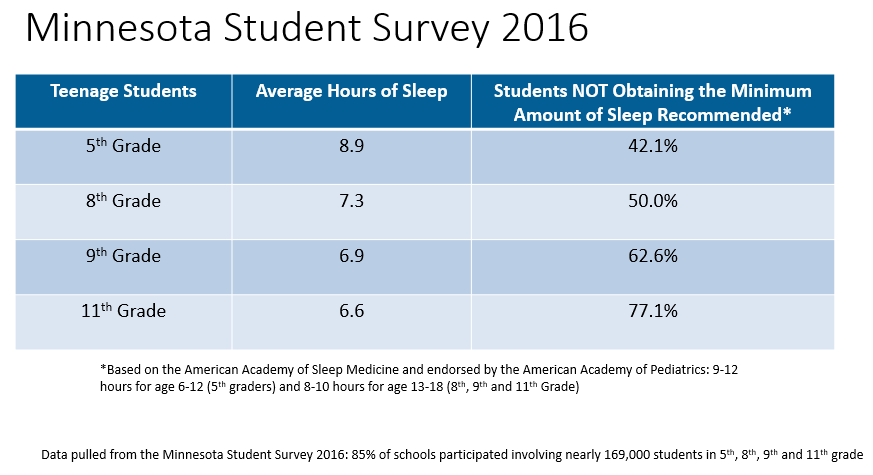 We are lucky to have 13% of our students in the state starting at 8:30 a.m. or later.  There remains an opportunity for further improvement as 87% of high school students in Minnesota start before the recommended start time of 8:30 a.m., impacting more than 200,000 teenagers. This is a gross underestimation as there are an equal number of middle school students in the state who would also benefit from healthy school hours.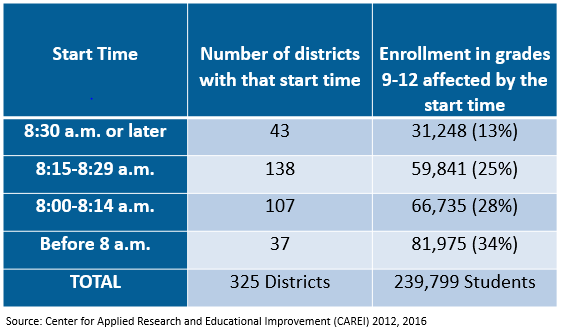 Several Minnesota school districts have led the way to a later school start times in the last two decades, St Paul and Mounds View are the most recent.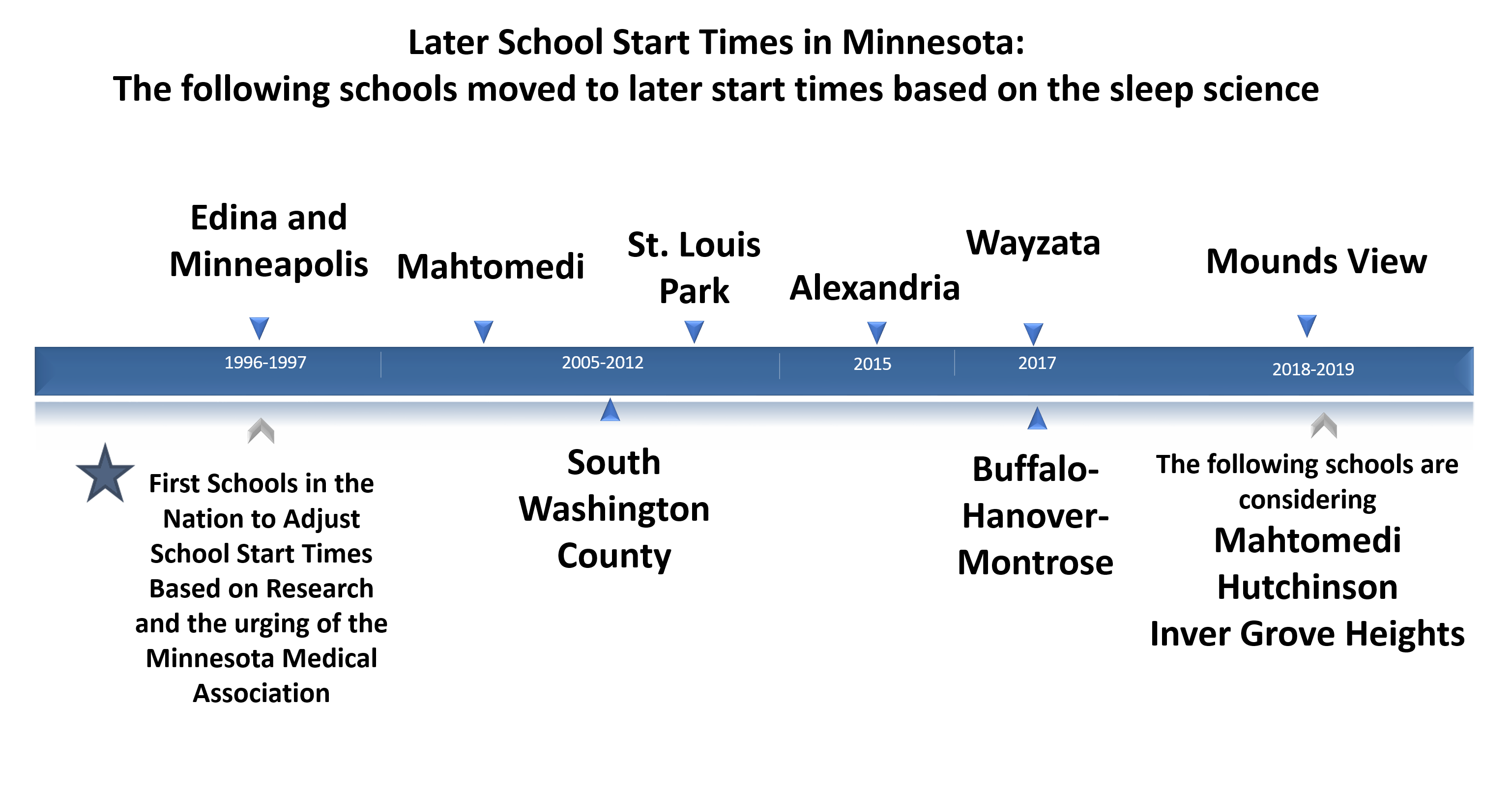 LOCAL SCHOOLS/DISTRICTS discussing healthy school hours for the 2018-2019 school year:
Hutchinson:
Mahtomedi: In 2007, this district adjusted their start time from 7:30 am to 8:00 am and are now discussing moving to a start time of 8:30 am or later
Inver Grove Heights:
"Schools in 44 states have moved to later, healthier hours for reasons related to sleep" according to Terra Ziporyn Snider from Start School Later, an national organization devoted to safe and equitable school hours.  These communities have prioritized the health and well-being of their children, worked together to overcome obstacles and devised creative solutions to minimize or eliminate any additional costs.